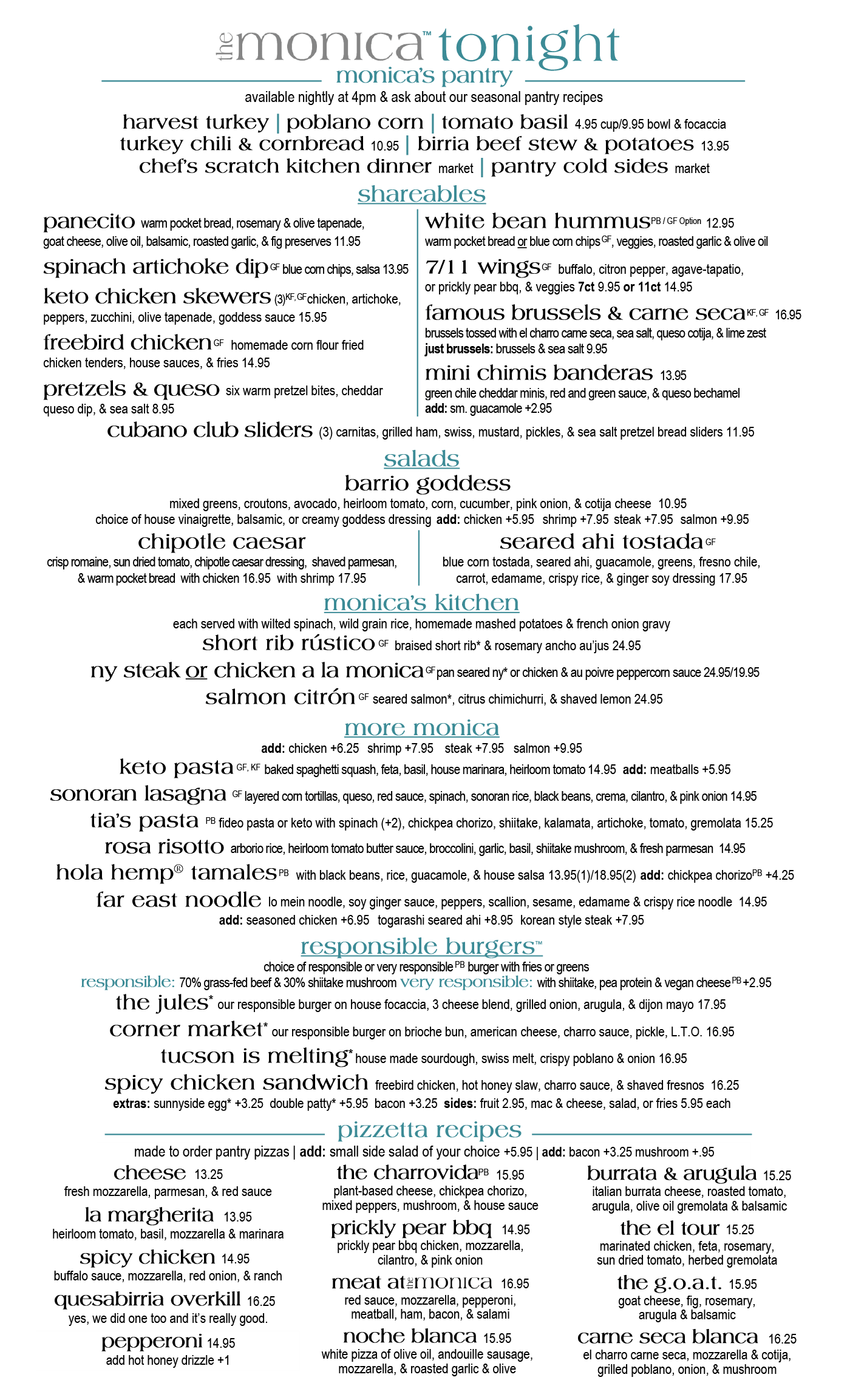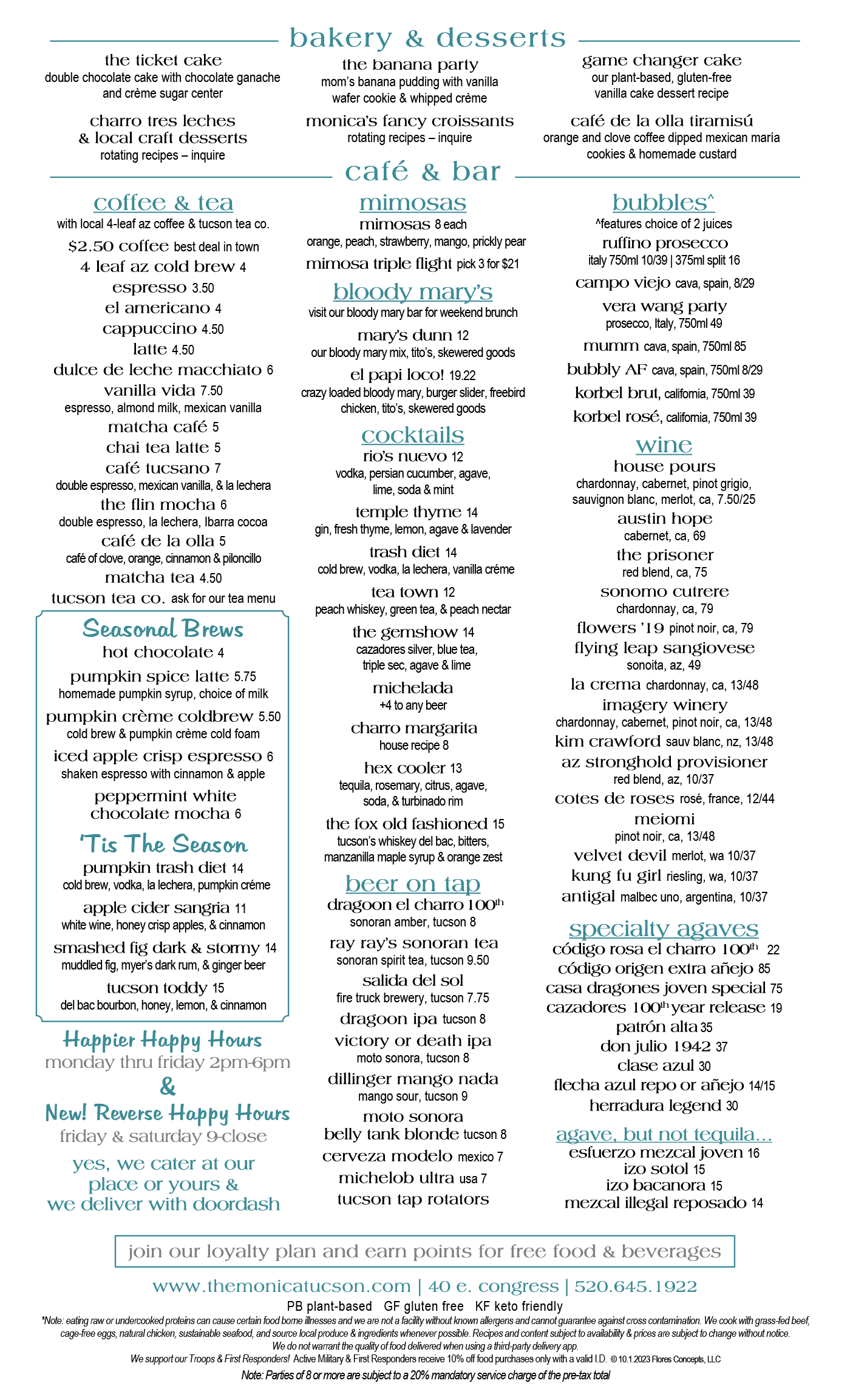 PB plant-based   GF gluten free   KF keto friendly
*Note: eating raw or undercooked proteins can cause certain food borne illnesses and we are not a facility without known allergens and cannot guarantee against cross contamination. We cook with grass-fed beef, cage-free eggs, natural chicken, sustainable seafood, and source local produce & ingredients whenever possible.
Recipes and content subject to availability & prices are subject to change without notice.
Group events & caterings are subject to a 20% gratuity fee. Sorry, we do not warranty 3rd party app delivery orders.