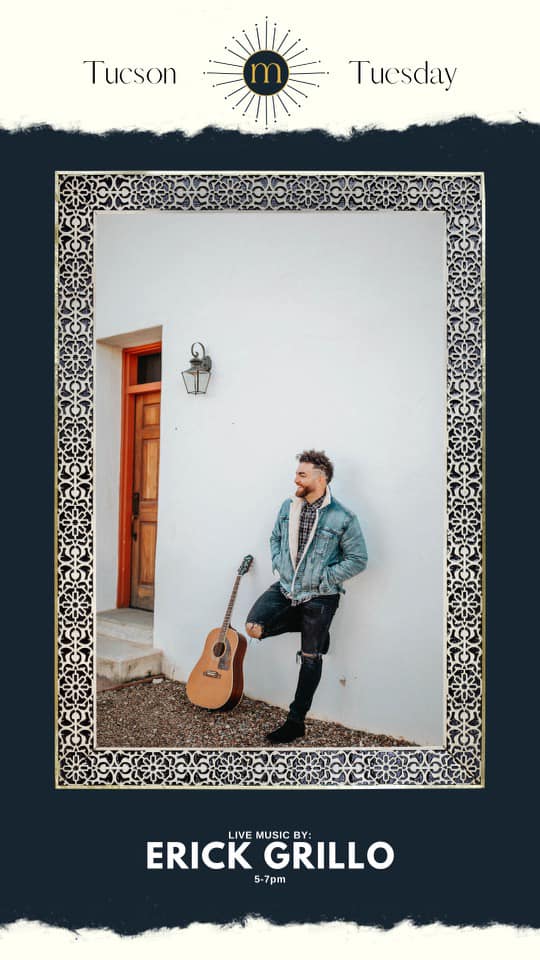 Tucson Tuesdays™ @ The Monica
First Tucson Tuesday happening tonight!
Live Music with Erick Grillo from 5-7pm

Local Vendors

Delicious food & good vibes
Tucson Tuesdays™ happens on the second Tuesday of every month and is our way of helping keep Tucson local!
We will feature and promote one or more of our local partners every 2nd Tuesday and hope to soon launch a multi-branded day of pop ups, sampling, and features showcasing the local love that Tucson has to offer. Everyone from craft  makers, micro food makers, artists, and artisans will be open to submit their products and items to us for consideration to join Tucson Tuesdays™!